Information
ABOUT REDMUD
Redmud Green Energy are South Australia's trusted small-scale solar installations experts.
Read more...
Information
LEASING YOUR LAND
Information for land-owners looking to lease their land to Redmud Green Energy for a Solar Farm development.
Read more...
Information
INVESTING IN SOLAR
Information for investors looking to invest in shovel ready Solar Farm projects throughout South Australia.
Read more...
Redmud Green Energy are changing the landscape of farming in South Australia, providing land-owners and investors opportunities to reactivate suitable unused land parcels to create a distributed network of small-to-medium-scale solar farms.
Since 2016, the Redmud Green Energy project has developed numerous projects across South Australia. These projects are providing land-owners, growers and investors new income streams, while retaining generated income within rural communities.

An initiative of YES Group, Redmud Green Energy has quickly become the cornerstone developer of effective solar energy solutions.

Whether you are thinking about incorporating solar energy generation into your existing business to unlock supplementary income streams, reduce your reliance on primary production markets, or you're simply looking to invest in the new wave of renewable energy, Redmud Green Energy should be first on your list.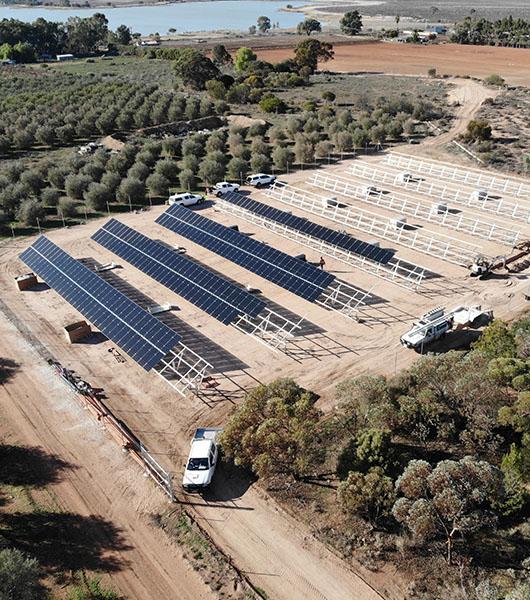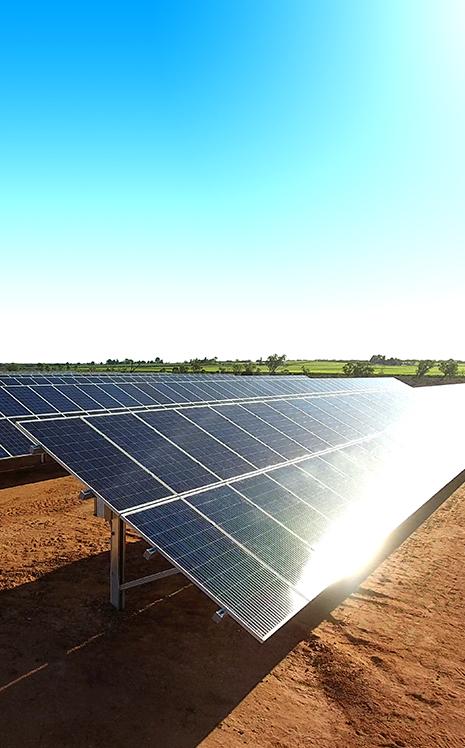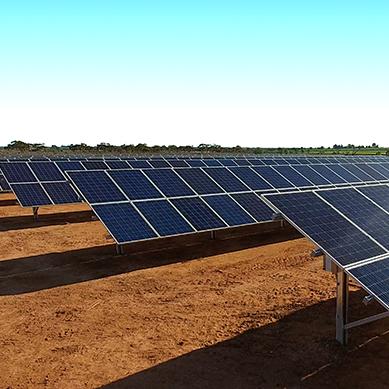 Redmud Green Energy have installed over 100 small-scale solar farms throughout South Australia, providing numerous benefits to growers and land-owners.
Supplementary Income
A Redmud Green Energy solar farm can create supplementary income streams, enabling you to diversify and future proof your farming enterprise.
Reactivate Land
Without the requirement for water, solar farming is a viable option to reactivate unused land parcels, enabling owners to trade their generation within the National Electricity Market.
We believe that through building renewable energy projects where they are most needed, we can contribute to a better world.
0
tonnes of carbon offset annually
With over 40MW of renewable assets currently installed in the South Australian market, Redmud Green Energy solar farms currently produce nearly 100 million kWh of generation annually, offsetting nearly 50,000 tonnes of carbon.